Egg Freezing
Social Freezing involves the freezing of egg cells, which are then stored until such a time as pregnancy is desired. Freezing halts the ageing process of the egg cells, meaning that they can be fertilised at the desired time, in their original quality.
The optimal age for women to become pregnant is between 18 and 25 years old. However, nowadays the period of life during which women are, from a biological perspective, at their most fertile rarely corresponds with the period of their lives in which they want to have children. Between the ages of 20 and 30 there are a host of other concerns that take precedence over starting a family when planning out their lives, or they may not have found the right partner yet.
Social Freezing is becoming increasingly prevalent as a means of active and family planning. The eggs cells that are cryo-preserved during social freezing do not age, but rather remain fully intact and in the same condition as prior to being frozen. They can then be thawed out and fertilised at the desired point in time. As such, with the help of social freezing, you can wait for the right time to have children without any cause for concern. Whenever you want to get pregnant you can simply have the egg cells thawed out, in what is a highly flexible procedure.
We can meet with you to take a thorough medical history and to clarify where you stand and what possibilities social freezing can offer for you.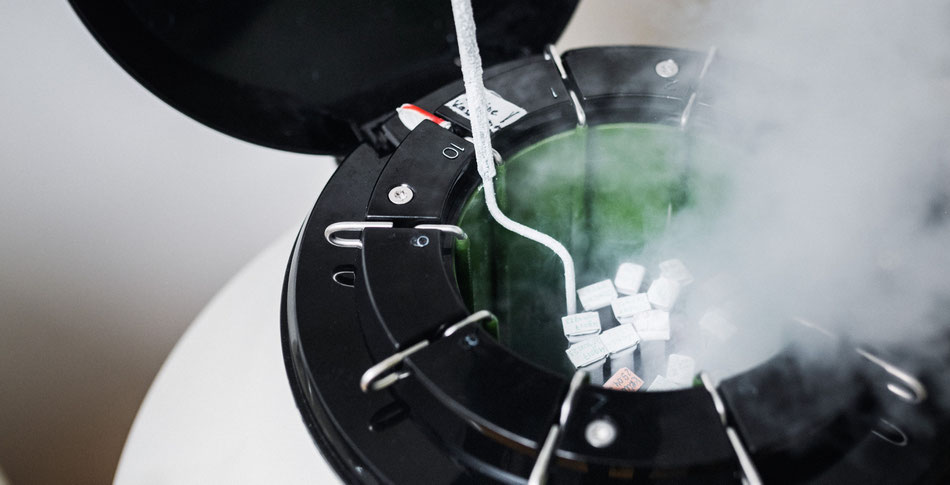 Experienced doctors are on hand at the Fertility centre Bonner Bogen
Dr. Ulrike Bohlen and Dr. Eva-Maria Boogen welcome you to the private Fertility centre Bonner Bogen. The two clinic proprietors are experienced specialists in gynaecology and obstetrics, reproductive medicine and gynaecological endocrinology. They have been working and conducting research in the field of reproductive medicine for several years. Within the scope of their long-term collaboration at the University Hospital Bonn, they have already been able to help many couples with a desire to have children conceive their "little miracle".
An experienced team await, with the highest level of medical competence, cutting edge technology and comprehensive practical experience. Continual specialist further training guarantees treatment at the most up-to-date scientific and technical level. We take time to get to know you and your own unique situation. At the Fertility centre Bonner Bogen you will be assigned a dedicated contact person, who will get to know you personally and will be available to discuss your concerns at any time. The practice owners are always there for you. In the pleasant and discreet environment, you will be able to focus on your greatest wish – relaxed and full of joyful anticipation.